Our Story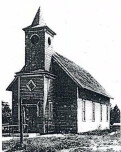 In 1867, freed slaves traveled to Alexandria seeking a new way of life. A wealthy landowner named Charles H. Brown was impressed by the good character of these freed men. He sold them 60 acres of land on which to build their homes. He and his wife donated one acre of land on which to build a church and the land was deeded on September 7, 1867. In that same year, the first church—a one-room, hand-hewn log building, was completed and used for services on Sundays and a school during the week.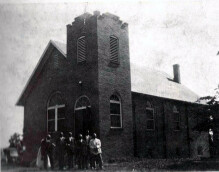 Over the next several years, the physical building underwent four major rebuilding programs. The first renovation enlarged the original log church that doubled its size. The second renovation moved the existing wooden structure to make way for the erection of a new brick building on the same site as the original log building. This edifice was completed in 1931(one year after construction began) and was dedicated debt-free in the same year. In later years, the brick edifice was enlarged to add a choir loft, Pastor's Study, and other rooms.
In 1977, the present sanctuary was completed with mortgage being burned on April, 3, 1983. In September 1992, the old sanctuary was renamed and dedicated the "Pinkett and Sheppard Memorial Chapel" after past Pastors, Reverend Pinkett and Reverend Sheppard.
God has richly blessed this church as the congregation has continually increased over the years. Our present membership consists of approximately 1,000 members. Most members of the Mount Pleasant congregation live in the Washington Metropolitan area. They have moved to this area from many parts of the United States and from abroad.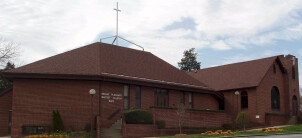 Let us remember that Jesus Christ regards service to others as the highest goal of life. It is in using of ourselves for others that we realize our ultimate worth. We must not become a self-centered haven for persons of like status and ambition, a sanctuary where the least and the last cannot find refuge. We must search for and develop innovative ways for each member to serve, using the gifts God has given each of us for service. This has been and continues to be our tradition.
---
Click on the button below to read our history updates.